Have ever wondered what colors fit you hair and skin? Of course I'm not telling you what colors to wear, just saying which would look better! :)This is a short post but here comes my info about what colors you should wear if...:
Your skin is pale and your hair is dark/
or your hair and eyes are light.
*Pastel colors.
Eh, eh, see?
If you are a ginger
If you are a ginger, you must not wear red, orange, pink and you know, those kind of colors. Try purple, yellow, or the best-green. Also, light beige colors looks amazing!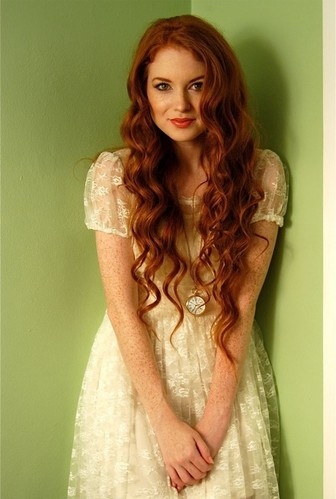 If your hair and skin is dark
Me. I'm not black. My skin is like Nicole Scherzinger's. So, I need to wear strong colors, such as: red, purple, green, yellow, black and white.
Well,
I think my next post will be about makeup...
Hope you like this!
Please comment and let me know what you think!
Love, Lina