Sorry - Haven't been posting in a while, of course because of school. I haven't even had time to write for my own blog! Anyway, in this post, I will be showing you a nail tutorial. Most of you know I'm crafty, and that I care about my nails. I do do nail art(I said do do..), so here is a tutorial which I have done by myself, my camera is new, so the quality of the pictures are good :)
THIS IS FOR BEGGINERS. WATERMELON NAILS IS THE FIRST NAIL ART I HAVE EVER DONE(Which was like 10 months ago).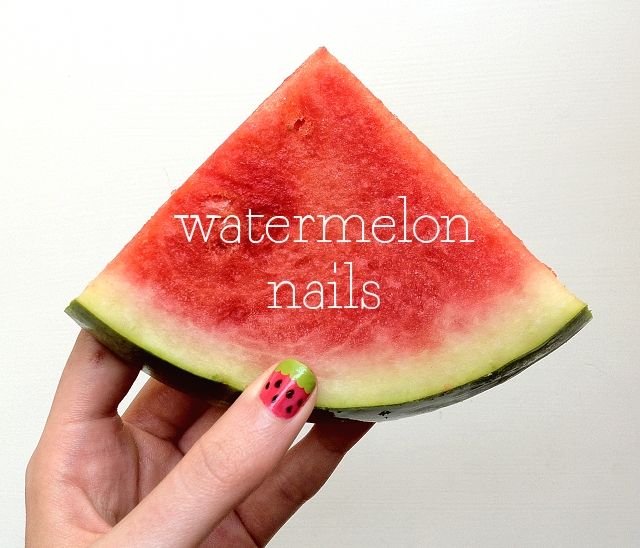 Created by Martyna(home made)
YOU WILL NEED: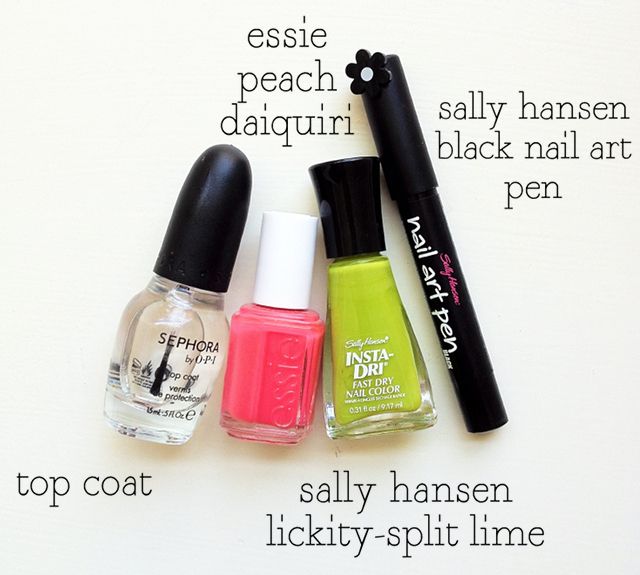 Of course, your nail polish bottles don't have to be the exact same colours..
1. I painted on a coat of the base color and let it dry.
2. I thought the scallops would look neater than my attempt at a straight line! Haha. If you replace the pink-watermelon nail color with red, the scallop edge makes the nails look like strawberries too! Fun! Use a round pin to add dots of green close to the edge of the nail.
3. Fill in the space between the dots and nail tip with more green.
4. Using a nail pen or a toothpick, apply black dots on top to look like watermelon seeds.
5. Add a top coat to seal in the design.
And there it is, my watermelon nail art tutorial. Of course, if you have other colours like red, orange etc then you can make other fruits! Hope you enjoyed.(:
PS I didn't use my right hand, because I'm right handed. And also because my right hand has a broken finger, which looks horrible, and can never be changed. :S Please comment, and tell me what you think about this! :)
Xoxo Martyna